Viva Belgrado - Ulises LP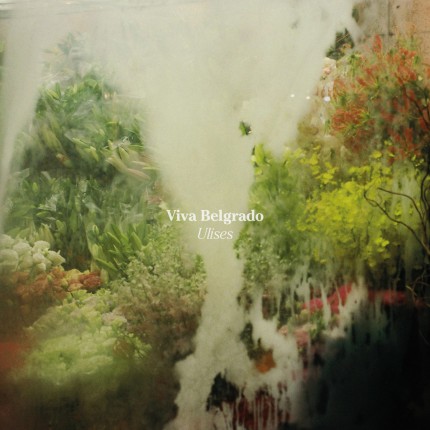 Weiterführende Links zu "Viva Belgrado - Ulises LP"
One of Spain's most well thought screamo acts is back with a new LP, after the success of...
mehr
One of Spain's most well thought screamo acts is back with a new LP, after the success of "Flores, Carne" (Flowers, Flesh), an album that was on almost every punk-related emo blog and in the year end list of a lot of people on 2014. Now, they have matured their sound, their lyrics, their emotions, the way they present their music. While their influences still range from the emotional side of punk and hardcore, the sound has deepened into influences that don't go just into bands like Suis La Lune. We can hear traces from Pianos Become The Theet, Wildlife era La Dispute, the last albums of Envy, but also hardcore and post-rock in general. Raw anger and reverberant and sweet instrumentation battle their way into the craft of this new piece. Let's give it a try!
What struck me hard at first was the production. It's clean, polished and detailed. Even with all the details in the guitars, they don't fell apart from the drums, the synth or the bass. The voice might be screaming or talking, reciting, declaiming or spouting, but we still hear everything as a whole. This is something that is on the same level that bands that are on labels like Pure Noise, No Sleep or Topshelf. But you know, English rules the world (although, Dog Knights Productions released an LP from a screamo band from Spain in 2013). Still, it is nice to see Viva Belgrado released their album in Spain, their home country, and Japan, that got a mention on the ninth track, Apaga la llum ("En Tokio no paraba de nevar" / "It didn't stop snowing in Tokyo"). But, what about the songs themselves?
The album works as a whole. The songs are coherent, but without being too plane or dull, even thought they give almost the same vibe. They go from post-rock riffs to slow ambient passages with hard hitting drums to emotive and raw instrumentation. While Viva Belgrado isn't making anything new, they are creating good an consistent songs, that exploit clichés in a good way. What I'm missing here is some more longer songs, 'cause that's something that I think the band could do very well, but doesn't really try. The ambiences have the potential to develop further, longer. At least we know they've improved with each release. Certainly the old saying "the first/previous album was better" doesn't apply to them.