Planks - Funeral Mouth LP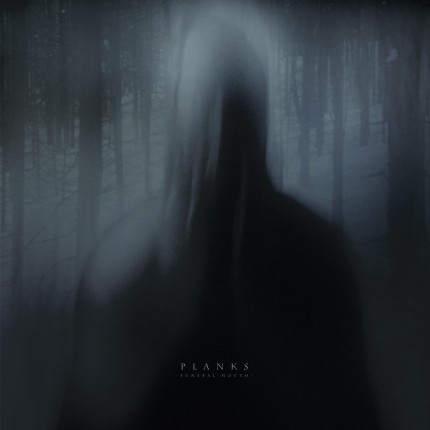 Related links to "Planks - Funeral Mouth LP"
What sounds can rescue me from despair? What sounds can stop these grey days from becoming my...
more
What sounds can rescue me from despair? What sounds can stop these grey days from becoming my only reality? Through the fear of looking into eyes of my nightmares, I do see a tomorrow. I must go to the darkest places of inner torment to realize that another day will bring a different outcome. If I had taken my life when I thought I had none to live, I would not be here now, writing about the amazing new album by PLANKS entitled Funeral Mouth, coming out Oct. 12th via Golden Antenna Records. For me, listening to this album is therapy, and when it's pumping out of my speakers, all of my self-doubt fades away. The band really made sure that each tune had depth and a story that the listener could relate to. PLANKS' songwriting skills are so on point – they know how to create tunnels of empathy, with giant rivers of melody running through them for your imagination to float away on. PASSION & CONVICTION play a big role in the way this band conveys their message about the human condition. The vocals that you will encounter are fucking way beyond just being heartfelt – there is no way not to recognize the power behind the delivery. Musically, PLANKS have set the bar to the next level by combining all of their influences in a very organic way into an audio storm. If I had to describe what Funeral Mouth reminds me of, it would be walking alone on a deserted beach, with the black sky above me and crashing waves at my feet. When you hear a song like "An Exorcism Of Sorts," you will hear where I'm coming from, because this band has created a melodic journey in the winds of a sonic hurricane. Their are so many awesome things that are spoken by the guitar playing on this record, and at some points you might think the riffs are vocals. PLANKS have manifested something very special. But instead of believing what I have to say, you are in luck, because CVLT Nation has been given the huge honor of streaming Funeral Mouth in full below!