Omotai - A Ruined Oak 2xLP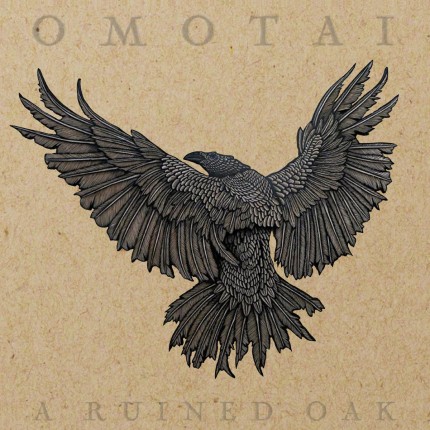 Related links to "Omotai - A Ruined Oak 2xLP"
The city of Houston, Texas has a lot of be proud of. Its Astros just won the World Series. It...
more
The city of Houston, Texas has a lot of be proud of. Its Astros just won the World Series. It continues to prosper. And Houston has developed a serious pool of metal talent that has caused waves this year. Blues Funeral is just one of many Texas heavy acts to release albums in 2017, and now Houston-based Omotai is back after a three-year layoff with "A Ruined Oak."
The quartet's progressive/doom vibe has been making Houston better since 2009. With a debut EP in 2010 and full length releases in 2012 and 2014, "A Ruined Oak" hurtles Omotai back into the heavy music fray. The scene has seen many evolutions since its last recording. How Omotai can pull off its style, which has been reliant on new and classic inspirations, could have been the most tantalizing questions coming in.
The brisk "Welcome to the Adders' Land" sets a hectic pace to mark the band's newest. Its more doom-inflected elements are laden with some hardcore drive, making this an excellent start. This mood continues on the title track. The composition is aggressive, tight and focused. Vocal duties throughout the album are shared among instrumentalists Sam Waters, Melissa Lonchambon Ryan, Jamie Ross and Daniel Mee, making for an intriguing mix on the second song, and across other cuts. A song like "Blackjaw" is one of the better showcases for such multi-layered vocals. As well, here and on "Back to the Drifting Satellite," Omotai creatively interpolates progressive touches to its very dense landscapes. Some could fault a few cuts for potentially being derivative of more popular acts. However, Omotai gives a unique varnish to possibly familiar grounds.
The band's most strongly progressive takes start around the final third of the album, with "A Cruel Weight, Thy Wound" being the signpost. It is a masterful cut, with syncopated guitar riffs soaring with the varied vocal approaches. The band's chemistry is just as bewitching on "Fire is a Whore," where pulsing rhythms meet oscillating chords and contrastive singing and effects. However, the percussion kicks in come "A Maiden Nerve," indicating a turn back to the atmosphere of the album's open.
Omotai shines best on songs like "A Savage Sky," where those hardcore foundations converge with doom and other influences for exceptional tracks. Even when a melodic progressive cut like "Augustina" may have benefitted from better placement, you still won't lose sight of how innovative its harmonies and orchestration are. Overall, Omotai answers the lingering queries about its return with a resoundingly solid new release.