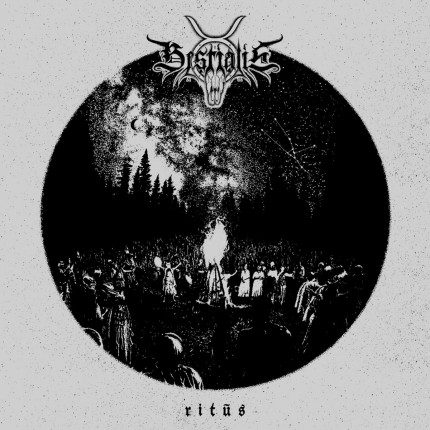 Weiterführende Links zu "Bestialis - Ritus LP"
Bestialis is the expression of a long-term artistic and spiritual conspiracy between Lastaurus...
mehr
Bestialis is the expression of a long-term artistic and spiritual conspiracy between Lastaurus (vocals) and Absorber (guitars). Both have been making music for 20 years and both are part of North-Western Germany's Culthe Collectiv/Culthe Fest (Münster). Musically rooted in traditional black metal, however with a sympathetic ear for new, progressive, and strange tunes, Bestialis unveils a distinct and refreshing approach. Extraordinary arrangements and melodies that are inspired by the rich heritage of the genre as well as different cultural origins (e.g. traditional Middle Eastern music), put into contemporary black metal, are accompanied by percussions and acoustic guitars with a wide range of vocals on top, encompassing screams, growls, clean and throat singing. The result is multifaceted black metal that is rich in tune, rhythm, and detail, full of twists and turns between heavy and more atmospheric parts. All of this comes in a modern and properly produced, yet organic sound.
Lyrically, Bestialis stands out due to a specific concept whose basic premise is to understand humans as – primarily and in the most positive way – animal beings, and thus, at its essence, to explore, proclaim and worship the bestia or beast in man. Ritus offers an introduction to this concept and puts into narrative bull cults in prehistoric times and Persian mythology (Epic of Gilgamesh in a reinterpretation). The debut full length (WIP) will continue this subject matter, drawing inspiration from Greek, Egyptian, Roman and Indian mythology, literature (e.g. Dürrenmatt) and ancient history. In analysis and deconstruction of old wisdom, with the purpose of creating a strong individualistic and someway animalistic world view beyond genre cliches, old texts and embodied philosophical ideas are reflected and reworked for the present and the future. Bestiae sumus. And the hunted become hunters.