Panacea / All Day Hell - Split 7"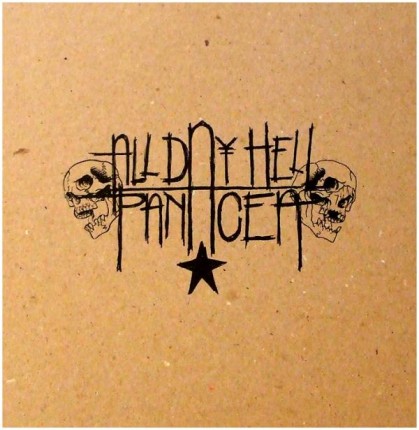 Related links to "Panacea / All Day Hell - Split 7""
Split EP between PANACEA and ALL DAY HELL! Panacea: What a truly moving album. Very minimal at...
more
Split EP between PANACEA and ALL DAY HELL! Panacea: What a truly moving album. Very minimal at times, and very complex at times. This work has a sound that nods towards ANTISCHISMbut has much more complex and diverse sound, not unlike NEUROSIS' Souls At Zero.This album constantly has a surprise around each bend, but remains consistent conceptually and sonically. Does anyone remember a band from Germany called ZORN? PANACEA and several other bands as of late remind me of that band, who was way ahead of their time. Drawing from punk, crust and metal, these bands have managed to create thought provoking and emotional masterpieces that could very well be a sound track to a movie. It's nice to have a change from the overtly political (not that I do not like that kinda stuff) to stuff that reaches into the depths of the human heart and soul that is still intelligent and not selfish or cheesy in concept. Starting off kinda sludgy and borderline drone – like, the first track changes pace from dreary to manic with a touch of sadness and desperation….which is a steady constant throughout the album. It's almost as if there is a story being told, of adventure and tragedy. A soundtrack of a life time if you will. Each song is predominantly heavy on driving guitar parts ranging from slow to fast, while others also incorporate more quiet introspective interludes of less distorted guitars laced with strings and keyboards and sampled sound effects. I suspect they have been listening to Steve Von Till's solo work and/or Amber Asylum….at least that is what MY ears detect! The last track is the one that truly stands out from the rest. It is absent of vocals as well as the heavy guitar parts. An ambient piece that properly brings the album to a close in a most introspective manner. It kind of takes the listener by surprise since the album shifts back and forth so smoothly on it's sonic roller coaster ride then lulls the listener into a trance. This track, titled "Spirit From The Abyss" does not mean to deceive the listener, but while waiting for the song to morph into another emotion like the rest of the album….it's easy to forget that you are still waiting…..and it does not change. And before you know it, the song….as well as the album is over and you are left hanging….in a state of peace mixed with a tinge of despair. Now that, to me is a good listen! From beginning to end Under Blackened Sky crescendos into a wraith of thoughts, feelings and sound that wraps its cold shriveled fingers and does not let go until the end. And when you are released you are staggering and wondering what just hit you.