No results were found for the filter!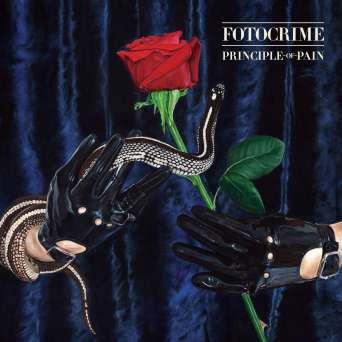 Fotocrime - Principle Of Pain LP
Following last year's acclaimed EPs Always Hell and Always Night, dark post-punk trio FOTOCRIME have announced the details for their debut full-length album, Principle Of Pain. FOTOCRIME is the creation of singer, songwriter, and...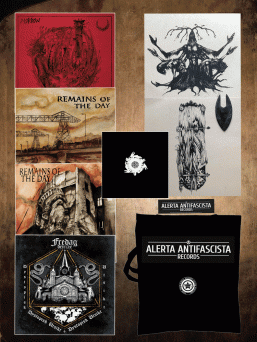 Limited Pre-Order complete Set (5 Releases)
Three new records, one special offer and one previous pre order Release date special offer: Shirt before fluff fest! The special offer is limited to 44 copies and includes the following items: 1x ALERTA ANTIFASCISTA Records – Tote Bag 1x...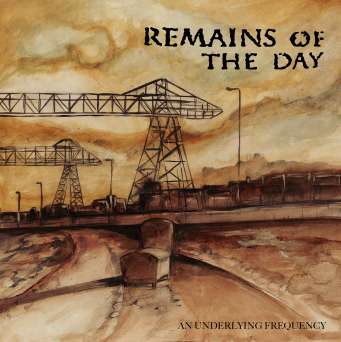 Remains Of The Day - An Underlying Frequency LP
P ressing Details: 100x limited colored Vinyl + 400x black, new Artwork by Alex CF Released in 2001, "An Underlying Frequency" is the first full length LP by Portland, Oregons, Remains of the day. One of a handful of noteworthy bands...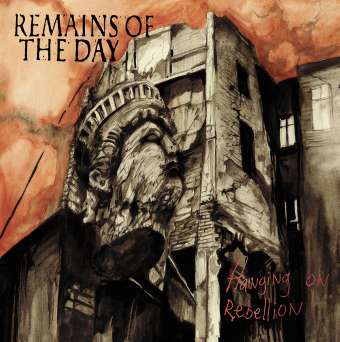 Remains Of The Day - Hanging On Rebellion LP...
P ressing Details: 100x limited colored Vinyl + 400x black, new Artwork by Alex CF Released in 2003, Remains Of The Day followed up "An Underlying Frequency" with 'Hanging on Rebellion." Where their previous effort was despairing...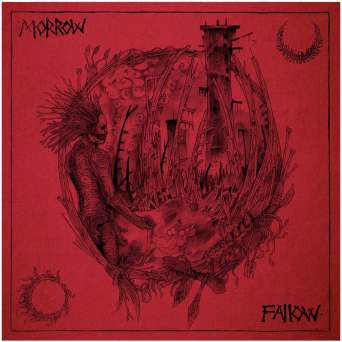 Morrow - Fallow LP (3. Versions)
PRE-ORDER!!! Special-Edition for ALERTA ANTIFASCISTA Deathfest #14 (2018): out 01.06.2018 Regular limited and black version: out 01.07.2018 Pressing Details: Silkscreened Version: 200x Limited black Vinyl with white label, comes in a...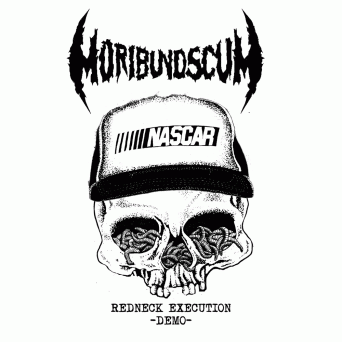 Moribund Scum - Redneck Execution -Demo- LP
their demo for the first time on vinyl. packed to the brim with galvanizing riffs, breakneck solos and thunderous d-beat from MORIBUND SCUM. Moribund Scum is an absolute masterclass in venomous, ripping metal/thrash. Everything is still...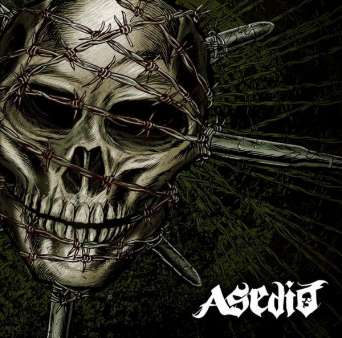 Asedio - El Ultimo Invierno LP
ASEDIO with people from EKKAIA, NASHGUL, BLACK PANDA etc. deserve on their 1st full-length "El ultimo invierno" a furious mixture of classic old d-beat hardcore-punk with modern Swedish death-metal, epic open melodies that will give you...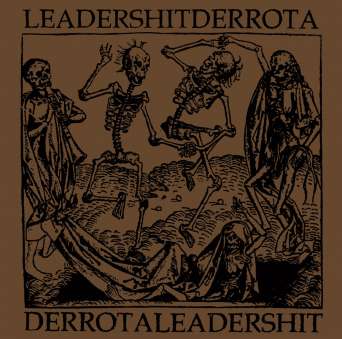 Derrota / Leadershit - Split LP
A great split with amazing songs from both bands appearing on it. LEADERSHIT features folx from "Ekkaia", "Cop on Fire" and say they play a similar style of crust punk, very d-beat influenced, but much more down to serious rock-ideas...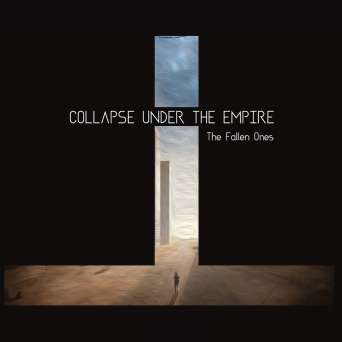 Collapse Under The Empire - The Fallen Ones LP
Collapse Under The Empire are back with an impressive new album! Chris Burda and Martin Grimm once again show their talent for diversity and release a record full of passion and haunting melodies. In the last three years the two...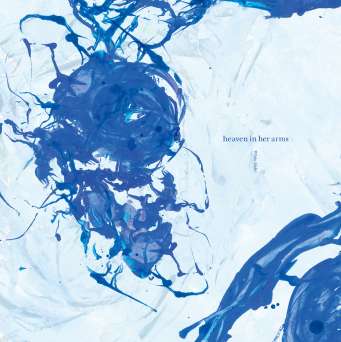 Heaven In Her Arms - White Halo LP
Music is a medium of connection no matter what political and geographical borders want to dictate. What music in general is also celebrated for is the possibility to blend regional with global sounds to create new and unique soundscapes....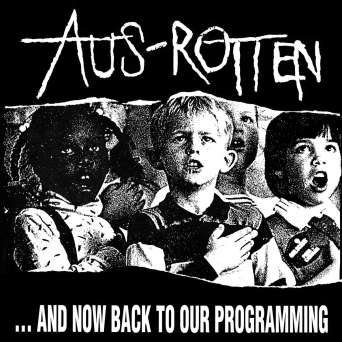 Aus-Rotten - …And Now Back To Our Programming LP
USA-IMPORT!!! The second studio LP from AUS-ROTTEN, originally released in 1998, is back in print on PROFANE EXISTENCE! Considered by many to be the highlight of AUS-ROTTEN's discography, "And Now Back To Our Programming" is an...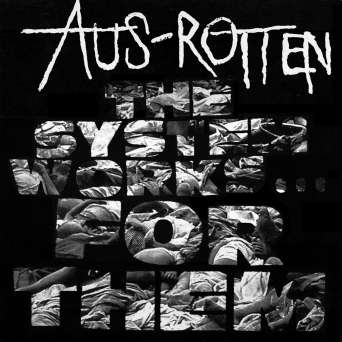 Aus-Rotten - The System Works For Them LP
USA-IMPORT!!!! Finally Re-issued after 20 years! - Originally pressed in 1996 PROFANE EXISTENCE is bringing this quintessential anarcho-punk masterpiece back in circulation. In 1996 AUS-ROTTEN released their first LP "The System Works...