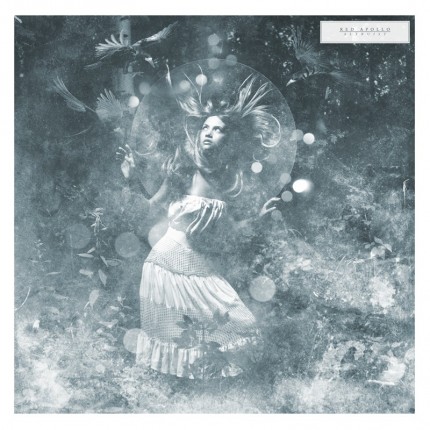 Related links to "Red Apollo - Altruist CD"
Pressing Details: 500x CD, 500x 2xLP (300x black, 150x silver), 50x lim. Box (incl. lim. magenta...
more
Pressing Details: 500x CD, 500x 2xLP (300x black, 150x silver), 50x lim. Box (incl. lim. magenta Vinyl, CD, emboided Patch, Tote Bag, Artprint)
With a short but eventful history which traces back to the band's formation in Dortmund at the end of 2011, RED APOLLO are about to release their second full-length entitled "Altruist". The debut "Marche Funebre" (2012 - released on CD and LP) and the following "Transgression" split series (2013 – containing each a Split 7" with GOTTESMORDER, SUNDOWNING, WITHERS) have already favored the band to shape a distinctive sense for bright melodies embedded in a massive and crushing whirlwind of guitars and pounding drums. These artistic improvements on the one side and the rich touring background including numerous shows in Germany and its surrounding countries on the other side increased the band's reputation of both fans and critics throughout the scene. On March 27th RED APOLLO will finally release "Altruist" on the german labels MOMENT OF COLLAPSE RECORDS and ALERTA ANTIFASCISTA RECORDS. Made up of almost 60 minutes of brand new material, RED APOLLO are once again pushing the limits of extreme music on their new record into a unique evolving artistic vision. Yet not just on a musical level but also lyrically, the band consistently explores the depths of hurtful aspiration and interpersonal devotion to guide the listener on this melancholic and crushing ten song trip. With contributions of guest-musicians such as Amanda Rogers, the album set sails to new frontiers in the bands history. Built on several influences like Hardcore, Metal, Punk, Black Metal as well as ambient music, the quartet created a rough gem that gets more in shape with every listen.