Sun Worship - Pale Dawn LP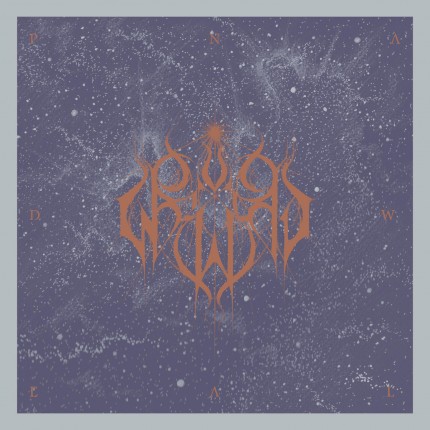 Related links to "Sun Worship - Pale Dawn LP"
Im Mai 2016 erscheint der lang erwartete Nachfolger von Elder Giants, dem Debüt von Sun...
more
Im Mai 2016 erscheint der lang erwartete Nachfolger von Elder Giants, dem Debüt von Sun Worship aus Berlin. Eigentlich ausschließlich als Digital- und Tape-Release gedacht, kam Elder Giants doch auf Platte heraus. Sun Worship erhielten für ihren gelungenen Zusammenschluss von älteren skandinavischen Black -Metal-Stilen und neueren nord amerikanisch geprägten Formen des Genres weltweite Aufmerk samkeit, mit dem Resultat dass das Debüt vor Kurzem zum vierten Mal auf Vinyl nachgepresst werden musste. Nach Europa-Touren mit Bands wie Unru, Ultha und N sowie Auftritten bei den niederländischen Festivals Roadburn und Incubate, dem O Tannenbaum Waldfest, der C TM in Berlin und dem finnischen H 2Ö- Festival sind Sun Worship am 1. Januar 2016 zurück ins Studio. Mit Henner Henzler (Tonmeisterei, Oldenburg ) nahm die Band in den Golden Retriever Studios ihr zweites Album Pale Dawn auf – vier Stücke, die bisher gesteckte musikalische Grenzen der Band überdehnen, wobei die für Sun Worship typische melodische Schroffheit und rigorose Schwungkraft erhalten bleiben. Angetrieben wird Pale Dawn von dem rasenden, aber musikalischen Schlagzeugspiel, das neben den zwei Gitarren und Gesängen als ebenbürtiges Instrument agiert. Während Elder Giants sich gewissermaßen um die Erde und unser Sonnensystem drehte, richtet Pale Dawn seinen Blick jenseits dessen, auf die unheilvolle Schönheit des weiten Kosmos. Als Referenzen kommen hier die Berliner Elektronik und kosmische Musik zum Tragen – Manuel Göttsching ist für Sun Worship ein ebenso wichtiger Einfluss wie Mayhem, Mount Eerie und Moondog. Musikalisch sowohl zugänglicher als auch verschlossener, in einem größerem Maße zugleich minimalistischer und komplexer als sein Vorgänger, lässt Pale Dawn die Band neue, starke musikalische Ausdrucksformen erkunden und sich aneignen. Die gewollt rohen, dynamischen Aufnahmen wurden von Enormous Door gemastert. Um das hochwertige Artwork und Design und die besondere Aufmachung – die 180 g-Edition erscheint im traditionellen "Tip-On"-Cover mit Bronzeeindruck - hat sich erneut Raoul Mazzero alias View From The Coffin gekümmert.