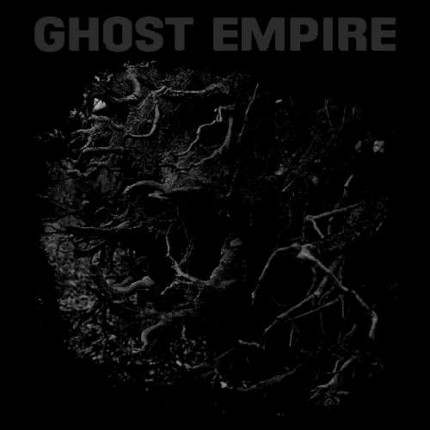 Related links to "Ghost Empire - s/t 2xLP"
A sequel of Italian doom/sludge story, that we all've been waiting for. This is a...
more
A sequel of Italian doom/sludge story, that we all've been waiting for. This is a début long play album from Ghost Empire after taking part in "The Stranglers" compilation released by Choking Hazard Records. This is severe monolith sound that slowly runs into each cell of your body. Uncompromisingly strong doom/sludge which's monolith (with no lack of originality) is carried to absolute. The atmosphere of rage that is not reachable for common sense makes you remember of Fleshpress, Haarp, Corrupted. The album contents 11 minute doom/drone track released only on vinyl version of the album.
Ghost Empire new album review:
"The first bolt of impressions that strikes on hearing the first riffs of the Ghost Empire LP is two words - Japan and Finland! (in one boiling tar) Though the Italians don't have much in common with the monsters of Corrupted and Fleshpress, but when it comes to tempo and how powerfully and monotonously this threesome attacks the instruments and the listener, these bands are surely alike in the delivery of their material. A slow and unhurried bulldozer, that later starts to take it's pace a bit and the tempo hastens. The bulldozer's slow movement is accompanied with a rather specific vocal work for sludge/doom genre. Think of an ex-hardcore singer that has fucked up straight edge plus all the sub genre activities, and after a night in a ditch with a terrible hangover is filled with primitive hatred that makes him loaded and ready to test the teeth of laypeople with a rusty spade.
On the LP you won't find these caustic and bilious sounds and voice as you may have heard on records by Noothgrush, Leechmilk or Dystopia. Here the Italian guys do not spit despair and anger, they just spew sterile and boiled aggression. If you want some more vivid comparisons. Deal! You get it! Bare in mind the UK fuckers like Black Sun, Moloch and Charger, but don't be confused Ghost Empire has nothing to deal with industrial like Black Sun or crust/punk like Charger, here is a monolithic and crushing piece of sludge doom metal, cooked with a peculiar passion in the lands of macaroni and Adriano Celentano. The material is too catchy and heavy to miss it!
Definitely for fans of Iron Monkey, Charger, Moloch, Black Sun, Corrupted, Indian, Frogskin, Haarp, Fleshpress. ALL TOGETHER!
If you want your teeth and bones safe and sound, better stay the fuck away!"